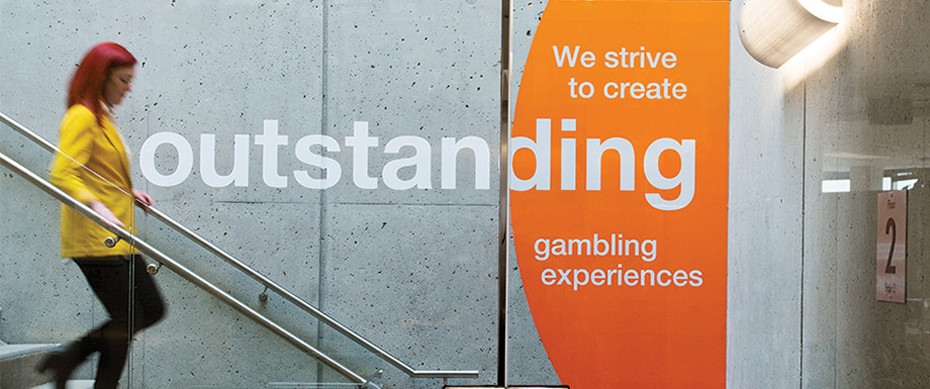 Senior Systems Administrator ESB (Temporary 3 Years)
Apply now »
Date: Sep 9, 2017
Location: Kamloops, BC, CA
Company: British Columbia Lottery Corporation
At the British Columbia Lottery Corporation, we are committed putting our people first. With consistently high engagement rates, this crown corporation is so proud of the culture we've built and the pledge we have made to making BCLC being a truly great place to work. Here are just a few of the reasons we are one of BC's Top 50 Employers.
Flexible work hours
Competitive compensation
Company paid Flexible Health and Dental plan for you and your family
Defined Benefit Pension Program
The City of Kamloops, where this role is situated, offers a relaxed lifestyle with loads of recreational opportunities and a close-knit community of welcoming people. At our Kamloops head office, our employees also enjoy the following:
A subsidized cafeteria
A free gym as well as onsite Yoga, Meditation, Circuit Training, Running club and more
Free parking and easy access to transit
Close proximity to parks, trails and other recreation amenities
Walking distance to shopping and restaurants
Free Starbucks coffee, yup the good stuff!
Want to work in an exciting technology environment and support gaming entertainment in BC?
We are looking for an individual to be part of a System Administrators team dedicated to support our Enterprise Service Bus platform.
TIBCO is one of our anchor solution ensuring enterprise application integration across heterogeneous applications and API management. System administrators work with a range of technologies including TIBCO suite (EMS, Hawks, Business Works, APIx, Mashery), F5 Load balancer, Shell scripting. Not only do we deploy, manage, and monitor message exchanges and services, we also ensure the upkeep of our production environment and non-production TIBCO environments. We are key players in all new project development, which implies interacting with various developers and vendors around the world on various platforms. It is a fast–paced environment with challenges arising every day and we are looking for someone who thrives within a challenging and varied work environment. If that's you, then please keep reading!
What do you need to be successful?
three to five years as an administrator of enterprise service bus in a production environment
knowledge of the TIBCO product suite,
excellent time management and multi-tasking skills to manage multiple concurrent activities under some strict timelines while displaying great customer services
Have XML, SOAP, and REST knowledge
some SQL knowledge
Have you also worked with the following?
Red Hat Linux and Linux command line, VMWare, Apache, Tomcat JBOSS,
Java, TCPIP networking, and Shell scripting.
Cloud services technologies and automated provisioning of environment
DevOps processes like CI/CD
Agile methodologies
ITIL framework
Formal Change Management process
If this sounds amazing to you, we definitively want to know more about you! Come work with our system administrator team and build a career with BCLC.
Please Note: This opportunity will remain open until a qualified candidate pool has been established.
Please Note: Candidates must be legally entitled to work in Canada

Job Segment: System Administrator, Developer, SQL, XML, Database, Technology
Apply now »