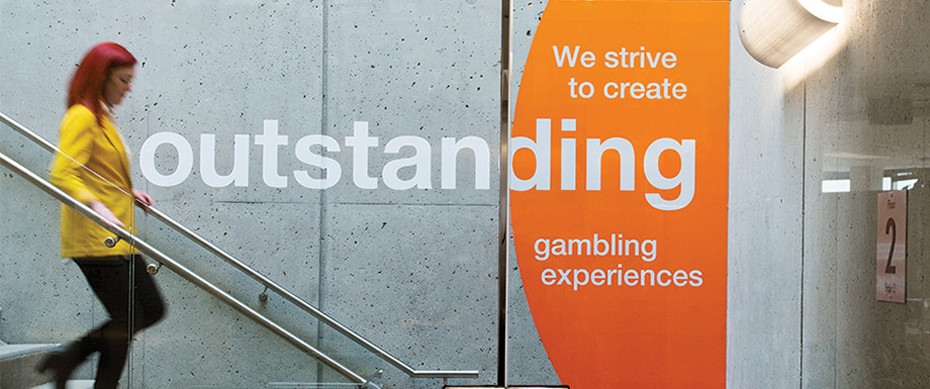 Date: Sep 8, 2017
Location: Kamloops, BC, CA
Company: British Columbia Lottery Corporation
At the British Columbia Lottery Corporation, we are committed putting our people first. With consistently high engagement rates, this crown corporation is so proud of the culture we've built and the pledge we have made to making BCLC being a truly great place to work. Here are just a few of the reasons we are one of BC's Top 50 Employers.
Flexible work hours
Competitive compensation
Company paid Flexible Health and Dental plan for you and your family
Defined Benefit Pension Program
The City of Kamloops, (where this role will be based) offers a relaxed lifestyle with loads of recreational opportunities and a close-knit community of welcoming people. At BCLC's Kamloops head office, our employees also enjoy the following:
A subsidized cafeteria
A free gym as well as onsite Yoga, Meditation, Circuit Training, Running club and more
Free parking and easy access to transit
Close proximity to parks, trails and other recreation amenities
Walking distance to shopping and restaurants
Free Starbucks coffee, yup the good stuff!
Would you like the opportunity to play a leadership role in shaping the future how we deliver and sell our lottery products?
Our Lotto Express solution provides an easy and convenient way for players to purchase lottery at the grocery checkout.
If you want to:
play the central IT leadership role in the execution and growth of BCLCs Lotto Express strategy;
influence the technical sales strategy and design of the Lotto Express product to drive new opportunities and grow the customer base;
support the expansion of BCLC national B2B (Business to Business) strategy working directly with clients and senior technical leaders;
leverage and apply innovative approaches with both emerging and proven technologies;
create solutions that are both cost effective and relevant to our business;
partner with our Lotto Express Product Manager and Sales team as the technical product expert;
be the person who is responsible for the lifecycle management of all lottery express technologies and related services.
And have the following qualifications:
A University Degree, College Diploma or equivalent;
5-7 years' experience in IT in a med to large sized installation, including 3 years' experience in the design, development and implementation of heterogeneous computer applications;
Experience in relationship and vendor management
Experience in analysis, design, development and deployment of complex technology solutions involving on-line transaction processing, client/server and web applications;
Experience in research and the development of emerging technologies used in business opportunities;
Experience leading software development projects would be an asset
Then we want to here from you! Come work with our Project Management team and help lead the way.
Please Note: This opportunity will remain open until a qualified candidate pool has been established.
Please Note: Candidates must be legally entitled to work in Canada

Job Segment: Information Technology, IT Manager, Manager, Product Manager, Technology, Marketing, Management, Operations
Apply now »